At fREADom, we're committed to making the BICW Awards process as transparent as possible. That being said, we encourage you to ask us questions! You could email them to us at go@getfreadom.com, or simply comment below!
Q: There are so many awards these days. Crossword, Goodbooks, FICCI, Comic Con… Why do you want to add to this? It's all so confusing!
It's true. There are many awards…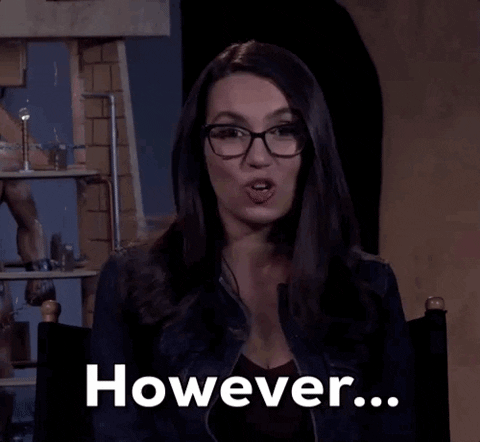 When a book wins the Booker Prize, the sales of the book jumps; sometimes by 10 times, maybe more. This phenomenom called the "Booker Bouncer."
"In 2016, before being long-listed, Graeme Macrae Burnet had only sold 22 copies. By the time Man Booker announced the shortlist, his book sales had increased to 24,000."

50 Years of the Man Booker Prize, The Guardian
Unfortunately, unlike other books, the bump in sales after a children's book wins any of the prizes you mentioned is… nil, nada, zilch.
In such a situation, there is hardly any incentive for a publisher, author or illustrator to try harder and produce better books. Making and selling books in India is very hard, and awards should be making it easier. They should be real rewards, and not just bragging rights on social media, or a pat on the back.
We were very clear right from the beginning- we wanted to create an award that generates a sales bump, a "BICW Bounce." This bump allows publishers to increase sales and incentivizes them to create high-quality books that continuously raise the bar for Indian children's writing.
Q: What is the actual award?
If a book wins a BICW – Contemporary Award, the respective publishers receive the right to use the BICW – Contemporary logo on their books. Further, our sales team works with the publishers of the winning titles, and based on our financial bandwidth, we offer them a purchase order. In 2019, the smallest immediate order we gave was for 200 copies, and the largest was for 2000.
For the near future, we imagine that the order may be any where between 2000 to 5000 copies per title on average, and over 4 times the current revenues.
In 2019, Multistory ordered ~25,000 copies of the BICW winning titles, and generated sales worth over Rs 50 lakhs for all these titles put together.
Q: Is BICW basically a bulk purchase order? Is that what's different from other awards?
Yes! But that's not all. We also offer the award across ages and across categories. So there are many winners that reflect all types of readers and markets! Not just one.
Q: Why do you use the word "BEST" in BICW?
Honestly, it was very overwhelming for us. When we first started using the word "BEST", our team was naturally a little wary and unsure. It felt like we were passing judgment on the books.
But over time we realized that most people don't think of awards as a 'good-bad' dichotomy. For example, in the Academy Awards (Oscars), people understand that the movie that wins in any particular year may not be their personal pick for "best movie," although it might be a really good movie. Audiences understand that the Academy has a bias towards certain kinds of movies, made by certain kinds of people. Everyone gets that the ones that didn't win aren't the "worst movies."
There is a lot of subjectivity in the awards and any award is only indicative. Any "BEST" award comes with that clause.
Q: Who are you to declare who's the "BEST"?
The BICW Award program is run by fREADOm and its parent company, Stones2Milestones. Founded and run by book lovers, we make sure that every incoming employee candidate is a book lover by asking outright in their interview about the books they've read. If the candidate's score on the BBC Big Read is less than 20, then their job application is not even considered.
As a company, we are involved in several spheres:
Over the years, we've worked with over 200 schools, 2,000 teachers, and 2,00,000 students. We're neutral in the industry and have collaborated with everyone. We have a large spread of work under our belly, and have done all of this commercially – not via grants, and also without "VC funding."
We're a neutral, independent company which has a breadth of experience in the Indian children's literature industry, both as creators and as sellers. If we don't do this, then who will?
Q: What's the selection process behind the BICW Awards?
We send out emails to publishers.
They send us their books.
We send these books to the BICW jury.
The BICW jury reads all the books. They mark comments and send them back to us.
We collate their comments, and announce the winners.
We send publishers a purchase order for their titles.
While it sounds extremely simple, publishers are also sent notes on our BICW Levelling and categorization process.
We work extra hard to make sure there are enough books to read in each category. The responsibility of jury selection is rests upon us. So does setting the criteria for the jury.
Q: Can you tell us about the BICW Jury and their process?
We've written a detailed post explaining our jury and their process. Read it here.
Q: Why has your own publishing house Ms Moochie Books received awards? This doesn't seem fair.
Our process is such that although Ms Moochie Books can compete, it isn't favoured. We have faith in our process, our ability to follow the process, and in our jury.
Q: Why are titles from Karadi Tales, Harper Collins, Penguin, Good Earth, CBT, NBT, and other publishers missing from the list?
Karadi Tales does have a title on the list- The Night Monster.
Many publishers are missing from the list because we didn't receive entries from them. We emailed everyone we knew and invited entries. If you think any book by any publisher deserves to be on our list, please request the publisher to send us entries.
The books that meet our requirements, are in the declared categories, and printed after 2005 qualify for BICW Awards – Contemporary.
Also note that our award criteria excludes stories inspired from folk tales. A lot of gorgeous books that we really love won't qualify. (Eg: The Rumour, Kutti and the Mouse, The Story and The Song.)
Q: There are so many categories! Why? It's a category party out here!
We didn't want to compare apples and oranges. Or anteaters and igloos, dinosaurs and planets, continents and trees. Or fish and birds. We could go on. But you must've gotten the point.
Some books are healthy for us, others are funny. Some books are protective, and some are larger than life. Few ask us to leave everything and get out there, and few keep us grounded at home. Some give us life. Some take us deep, others take us high.
Q: Are you going to add more categories?
Yes. We will be adding more categories. And more age groups. But for us to declare winners in a category, the category must have relevance to the larger set. Also, there have to be enough good books in that category as a whole, in order to go through the jury process.
For example, we believe that travel writing is an interesting category. Parents and school teachers ask children to write about their vacations all the time. But do we offer them great travel literature? No, we don't. It would certainly be an interesting category to recognize through the BICW Awards. But are there enough Indian books on travel for our jury to read 10-odd books and pick one of them? Probably not. If there were, we'd happily create a category to accommodate and recognize such titles.
Q: Some of these books are so old. Why did they win the award in 2019?
Unfortunately, we can't rewind the clock and start the BICW – Contemporary Awards earlier in time, so we will be recognizing books from 2005 onward. Only after we've covered significant ground, will we restrict it to the current year.
We're not strict about the year 2005. If we are sent a book that meets our criteria, and was published first in 2004, or even 2000, we will send it to our jury.
Q: What about regional literature?
Sigh. If we could do everything, we would. However, for the next 3-5 years, our team will not be able to take on the workload of regional literature. We hope in this future this becomes possible. If we find collaborators who can share the workload of administering an award, we might do it earlier.
Q: Is there anything else people need to know more about the BICW Awards?
Yes. You need context, for which you have to read this blog post, which talks about the origin story and philosophy behind the BICW Awards!
---
fREADom App
A productive screen time app for ages 3 to 12, that focuses on improving English Language skills.
fREADom LIVE
Online English classes for ages 5 to 12. Proven methods for children to improve academic performance and confidence.