A lifelong love for books begins with an early introduction of the joys of reading to children. Over the years, this seed is what flourishes into a full-fledged reading habit. Children whose parents read to them (even a minimum of one book per day), hear about 2,90,000 words by the time they start kindergarten. One can feel this gap more prominently as they move up into higher grades at school.
Around the world, the general expectation for children is to be independent readers by the third grade. However, a 2017 study conducted by our organization, Stones2Milestones, finds that in a reading assessment, only 12.5% of Indian students in fourth grade showed full understanding of the text. Amongst fifth and sixth graders, a mere 2.7% recorded good comprehension skills.
The most practical and simplest solution to this problem is the cultivation of a daily reading habit.
How do you usually find books for your children? Did you enjoy the same books as a child? Are they presents from friends and family? Or perhaps you take regular trips to the local bookstore and let your child choose!
Wherever you source your books from, it's important to keep the following things in mind to choose the perfect book for your child-
1. Age Level vs. Reading Level
Reading levels don't always match a child's age! Books provide a general guide to match children with appropriate books- but every child is different. It is crucial to match a child with a book designed to appeal to both their age group and their personal reading level. There are instances wherein a second-grader may still be reading a book meant for five-year-olds, simply because the cover said "for ages 5 and above". Meanwhile, a six-year-old with a flair for language might be able to understand a book meant for two grades above perfectly.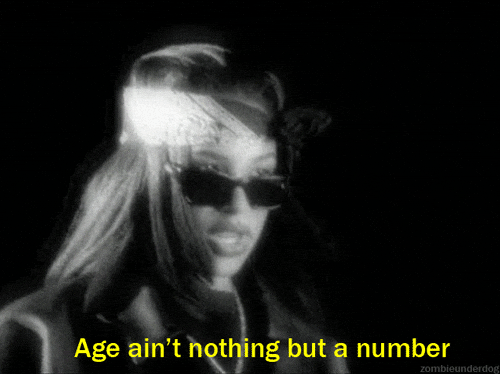 fREADom's F-Live Classes have a learner-first approach that divides books based on this methodology, to provide a more customized learning experience. The fREADom app also has audio-visual stories, making it the perfect addition to a busy household where parents may not have enough time to read to their children.
2. Choose Books with Appropriate Themes
One of the greatest joys of reading is imagining yourself within the pages, and bringing the story to life inside your head. This becomes difficult when the book revolves around themes that are too complex for a child to understand, and parents/teachers might not always have the time to read the book or go through several reviews.
Taking that into consideration, we've designed the fREADom app to feature a carefully curated selection of stories. The stories chosen reflect the contemporary experience of growing up, be it welcoming a new sibling or making a new friend. Not only do they equip children with life skills, but they also teach quintessentially Indian morals and values, which usually aren't found in western books.
3. What is the Book's Educational Potential?
Reading is as much for further knowledge, as it is for enjoyment. A book should depend on structures that are familiar enough to be a comfortable read, but contain ideas fresh enough to be educational. Stories for toddlers will reinforce the alphabet, help with counting and follow a singsong rhythm, but books for slightly older kids will need to rely less on pictures and more on creative thinking, according to this study by Carnegie Mellon University.
Taking a page out of Goldilocks, we believe that the ideal book is like the perfect bowl of porridge: too hot and it discourages interest, too cold and it turns stagnant; but just right and it succeeds.
The books on the fREADom app are handpicked to fit this philosophy, with activities that put what your child has learnt into practice, making their progress a measurable outcome.
4. Pick Award-Winning Books
One of the ways to determine if a book is worth the read (and the money) is by how it has been received critically. With the vast amount of literature out there, we are truly spoilt for choice, but not all choices might be of the same caliber. According to a survey done by Scholastic in 2015, 52% of children (aged 6–17) have trouble finding books they like, while 75% of their parents say they need help themselves to find books their child will enjoy.
Many of the authors on the fREADom platform are bestselling names, and some of them are even guest teachers in our F-Live sessions. We also offer a selection of books that have won the prestigious Best of Indian Children's Writing award, ensuring that any story your child might pick is of world-class quality.
5. Select from a Wide Range of Books
Children's literature has no borders when it comes to imagination. Stories set on another planet, stories exploring different cultures, stories where there is a mystery to solve—they are all interesting in their own ways.

The best way to get your son or daughter excited about reading is to give them the freedom to pick out their own book, as highlighted by the same Scholastic survey.
Here at fREADom, not only do we have a large variety of stories for kids to choose from, we also regularly update our supply to reflect the best titles in trend. Once your child finds a book they like, they now have access to more written by the same author in a similarly enjoyable style.
The Virtual Libraries of the Future
With today's generation of kids being so comfortable with gadgets, virtual libraries are more appealing to them than physical libraries. Not only can they borrow a book at the click of a mouse, returning it and picking the next one is just as easy! This helps them develop a reading habit that is almost "bingeable."
A study conducted at UC Berkeley in 2015, even found that literacy apps improve reading skills and boost school-readiness for preschool children, accelerating their language-learning.
There you have it! Establishing an early reading habit gives your child a massive boost in their English classes and a significant head-start in whatever they go on to do in life.
Sign up to be part of the fREADom journey, today!
---